Are you looking for Mercedes-Benz Service or Repair?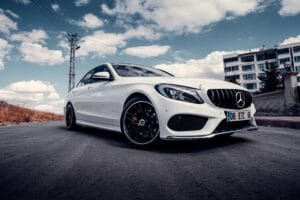 We know that your Mercedes is an essential part of your life. It's how you get to work, how you get to your vacation, and the places where all of your memories are made. That's why we want to ensure your Mercedes stays in great condition for as long as possible so that every journey with it is a delight.
You can trust us to keep your Mercedes-Benz running at its best because our team has decades of experience working on these vehicles. No job is too big or too small for us. We do everything from oil changes to engine replacements at prices that won't break the bank! We even offer convenient pick-up and drop-off if needed! You don't need to look further for the Best Mercedes-Benz Service or Repair. Our team would love nothing more than help keep your vehicle running smoothly for many miles down the road.
So if you are looking for a Mercedes-Benz service or repair, come to Pete's Autohaus. We have top-notch Mechanics servicing Mercedes Benz Torrance! Come in to get some peace of mind with your Mercedes-Benz today!
Click on the make an appointment button or call 310-320-3033 to book with our friendly staff today!
Photo by Oğuz Yağız Kara on Unsplash