Need Audi repair and service?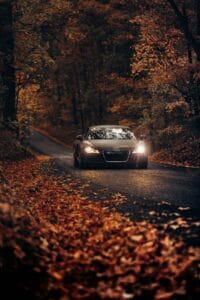 You're driving your Audi and suddenly you hear a weird noise. What do you do? If it's not an emergency, bring it to us! Our team of experts will take care of any problem with the utmost precision and attention to detail. With 30+ years in the business, we can handle everything, from routine maintenance to more complicated issues like muffler replacements after accidents or recalls. Whatever the case may be, our automotive experts will be here for you in any way they can. We have the best Audi Service Torrance has!
When we say "we treat every car as if it were our own" we mean that – because we know how important your Audi is to you! No matter what kind of Audi Repair and Service work needs to be done on your vehicle, rest assured knowing that our team has your back! We offer convenient service pick up and drop off and a 24-month/24,000 miles nationwide warranty.
Call 310-320-3033 or click the schedule an appointment button today! We are here for all of your Audi repair needs!
Photo by Roberto Nickson on Unsplash