BMW Service
BMW is the pinnacle of German luxury and performance. As such, they require a trained and precise hand to be serviced and cared for properly. When your BMW needs service or repair, Pete's Autohaus is your trusted expert.
Mercedes-Benz Service
Mercedes-Benz has a long reputation for quality, luxury, and class unrivaled by any other vehicle manufacturer. When your Mercedes needs service or repair, Pete's Autohaus is your 1st choice.
MINI Cooper Service
There is not another small car on the market that packs the punch of a Mini. Keeping it performing requires qualified service and repair. Pete's Autohaus has your Mini covered!
AUDI Service
Audi vehicles embody refinement, comfort, and performance. Keeping it that way requires service and repair from highly-trained technicians. Pete's Autohaus technicians are over qualified to take care of your Audi.
You demand the very best in performance and quality for your vehicle
Work. School. Family Vacations.
It needs to be reliable!

Torrance BMW, Mini, Audi & Mercedes Repair Service
YOUR EUROPEAN EXPERTS
Pete's Autohaus provides the highest quality automotive service and repair for your Mercedes-Benz, BMW, and Mini Cooper & Audi. All services are performed to the highest professional degree, using industry standards, manufacturers' recommendations, and years of proven methods developed through training and work experience.
Pete's Autohaus's mission is to keep your vehicle safe for your family, extending the useful life of your vehicle, and keeping repair need to a minimum. Come experience a clean, stress-free, and safe environment.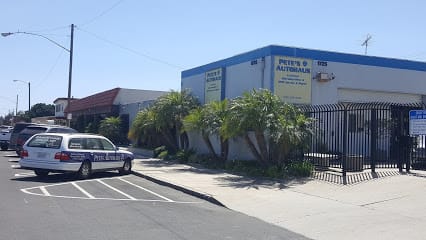 Pete's Autohaus is your Dealership alternative
Looking to purchase a pre-owned vehicle?
Pete's Autohaus can perform a pre-purchase inspection on the vehicle before it changes owners, with a comprehensive list of checks allowing all concerned parties to know the exact condition of the car. This can save the potential new owner hundreds or even thousands of dollars in the long run.
Our commitment to you
It can be hard to take time out of your busy day to leave your car for service. Relax with a free shuttle ride to anywhere within a 5-mile radius.
If you prefer to wait here while your car is worked on, you can enjoy a cup of coffee in a clean waiting lounge. You can pass the time with our selection of books, magazines or just watch TV.
You demand the best out of your car. Pete's Autohaus strives to offer the highest quality of service possible and is a member of the Southern California Automotive Service Council (ASCCA).
Feel free to give us a call at (310) 320-3033. The staff at Pete's Autohaus looks forward to keeping your fine car in top condition for years to come!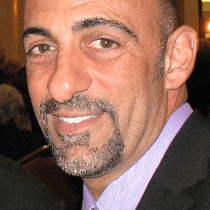 Pete Balyan
Owner
Thank you for considering Pete's Autohaus to assist you in repairing and maintaining your vehicle. I know it's a tough decision on which shop you put your trust into. Let's face it, you put a lot of trust into the shop you use. I want to ensure you that I do not take that trust lightly.
I personally guarantee that your service at Pete's Autohaus will exceed that of any previous experience you've had at an auto repair shop before. We stand behind all of our work with up to a 24 Month / 24,000 Mile warranty.
If you have any questions before committing your trust to us, I invite you to call and we will be happy to assist you.
YOUR AUTO REPAIR
made easy
1 - Make An Appointment
CALL US at (310) 320-3033 or CLICK HERE to request a time to view our showroom
2 - We get to know you and your vehicle
We help you discover the most affordable way to repair and maintain your vehicle.
3 - Our certified technicians get to work
We only perform the services you approve ahead of time.
4 - Get back on the road with confidence!
We have your back covered with a 24 Month / 24,000 nationwide warranty
European Experts
BMW, Mini, Audi & Mercedes