Are you looking for BMW service or repair?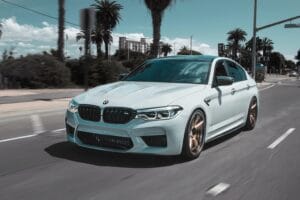 Your BMW is a work of art, and it deserves to be treated as such. We want to help you get the most out of your car, which is why we offer only the best service and repairs on all BMWs. Our team has decades of experience working with luxury BMWs like yours. You can trust that we know what we're doing when it comes to keeping your vehicle in tip-top shape!
You don't have time to waste at a dealership or mechanic shop where no one knows how to handle your car properly. That's why our experts are here for you. When it comes down to BMW service or repair, every minute counts! Let us take care of routine maintenance services like oil changes and tire rotations. We can also do major repairs like engine overhauls. If there's anything wrong with your BMW, we will fix it right away and get you back on the road.
Click on the make an appointment button or call 310-320-3033 to book now!